Regular price
Sale price
$10.00 USD
Unit price
per
Sale
Sold out
Display Foundation fandom with this classic silver and black pin! Looks sharp on a lab coat, security uniform, lanyard, orange jumpsuit, backpack, or suit jacket!

Details:

• 1-inch by 1-inch
• Comes with a yellow rubber clasp
• Colors: Black enamel with silver metal.

Legal:

• Content relating to the SCP Foundation, including the SCP Foundation logo, is licensed under Creative Commons Sharealike 3.0 and all concepts originate from http://www.scp-wiki.net.
• Released under Attribution-ShareAlike 3.0 Unported (CC BY-SA 3.0) https://creativecommons.org/licenses/by-sa/3.0/
Legal

• Released under Attribution-ShareAlike 3.0 https://creativecommons.org/licenses/by-sa/3.0/
• Content relating to the SCP Foundation, including the SCP Foundation logo, is licensed under Creative Commons Sharealike 3.0 and all concepts originate from http://www.scp-wiki.net.
• Released under Attribution-ShareAlike 3.0 https://creativecommons.org/licenses/by-sa/3.0/

Based on "SCP-173 - The Sculpture" http://www.scp-wiki.net/scp-173 by Moto42
Share
View full details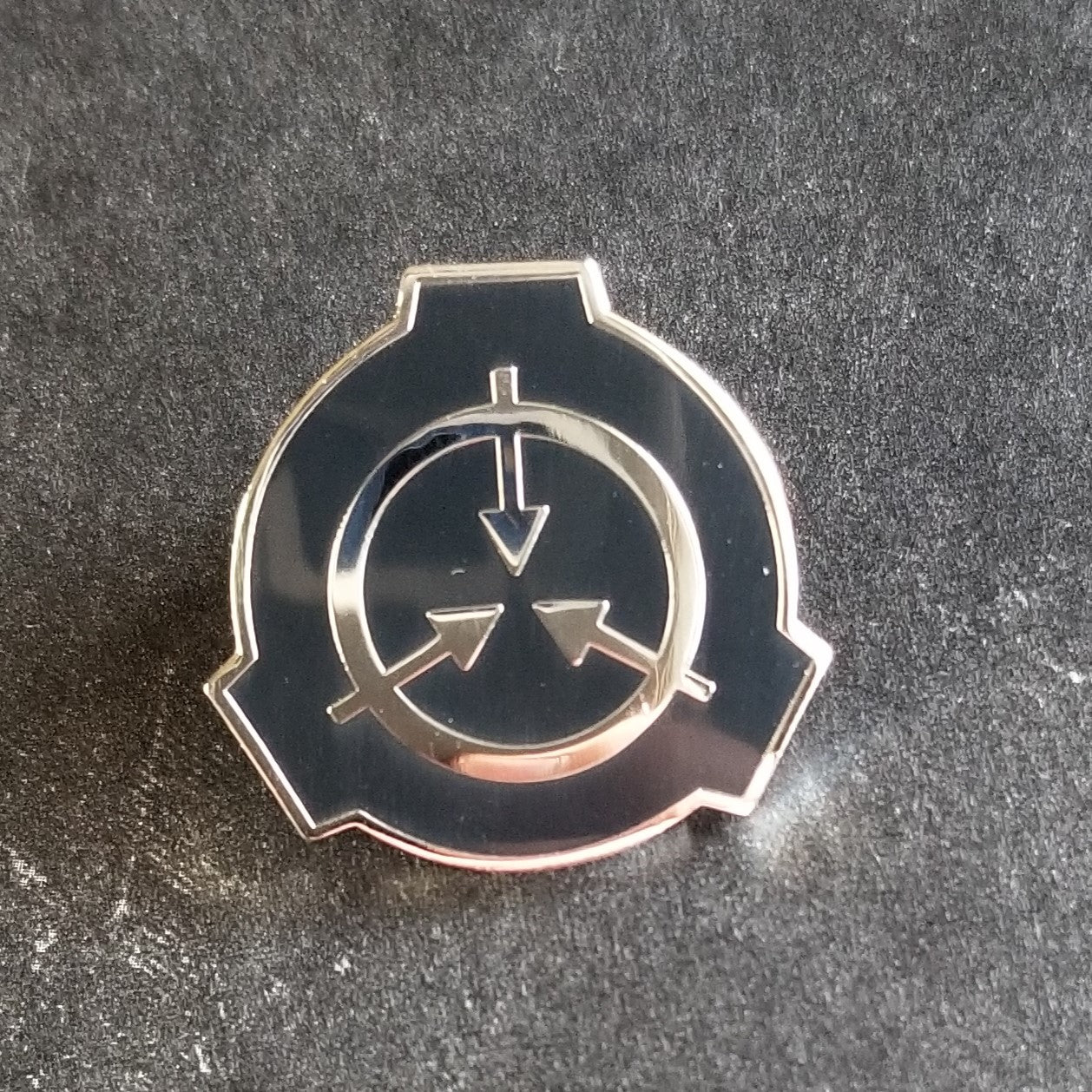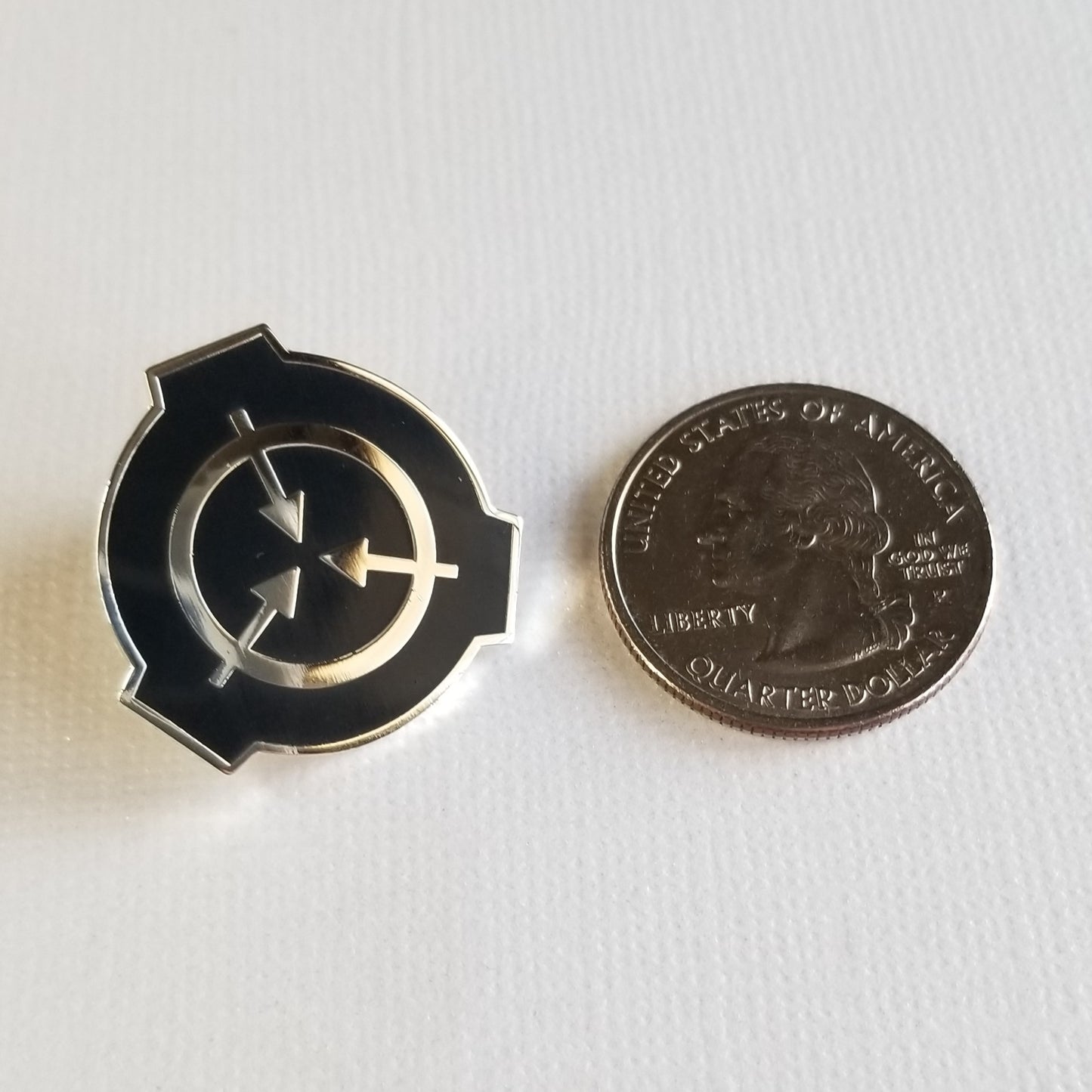 The pin needle was bent, what should be the fault of the deliverer. I fixed that easily.
Nice pin
The pin is good quality. My one qualm is that the pin itself isn't centered on the body. It's off center closer to the top. I guess this may help it stay vertical when pinned on but it's not my taste. I like nice symmetrical pins.
Used mine to make a custom bolo tie
The pin looks great. Wished it was just a little bit bigger, but it came out great when I converted it into a bolo tie.